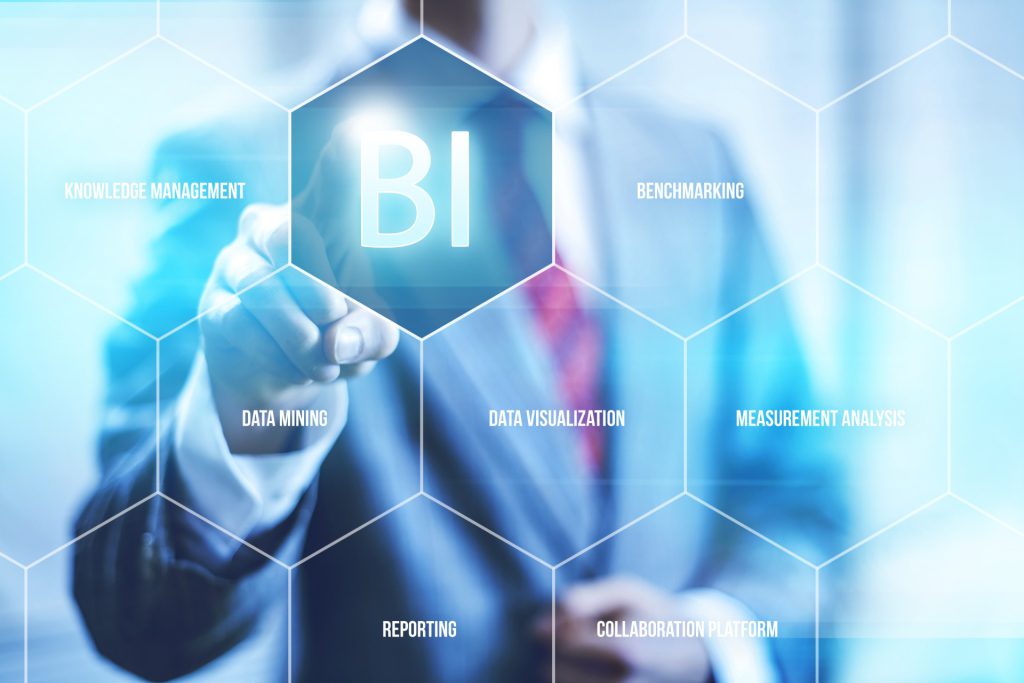 Enhancing Student Success: Student Progress Overview
Geschreven op 12 juni 2023
Enhancing Student Success: Student Progress Overview " Dashboard Prototype"
In today's fast-paced educational landscape, institutions are seeking innovative solutions to support student success and empower educators with valuable insights. Addressing this need, Senz Interim is thrilled to introduce one of our current projects "Student Progress Overview" prototype—a dashboard designed to reform the educational guidance experience for students. This article delves into the features and potential benefits of the possibilities of BI as a possible solution for educational institutions.
The "Student Progress Overview" dashboard serves as a gateway to comprehensive student information. By harnessing the power of data, educators and administrators can gain valuable insights into student performance, course enrollment, attendance records, and progress on projects and assignments.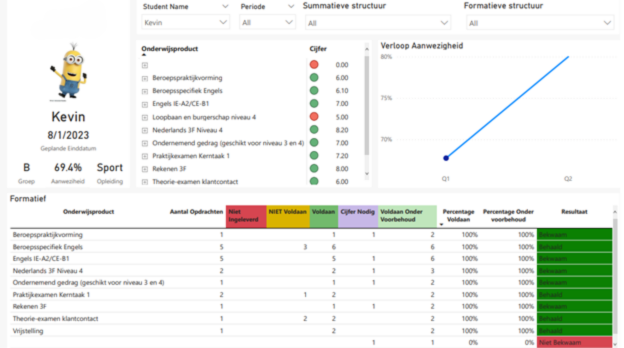 This view provides a clear understanding of individual student needs and helps tailor educational strategies accordingly. Its user-friendly design which allows educators and administrators to effortlessly navigate through the various functionalities, empowering them to access specific information with ease. The dashboard's dynamic filtering options enable users to narrow down data based on individual students, educational periods, courses, and assignments, enabling a targeted approach to student support and tracking progress.
How can the initial stages of this Prototype evolve into a vital tool?
As the main objective is to benefit both educators and students the "Student Progress Overview" dashboard empowers educators with valuable tools to facilitate informed decision-making. By gaining access to real-time student data, instructors can identify areas where students may require additional support, track their progress on assignments, and proactively intervene when necessary. This proactive approach enables educators to maximize student success as well as allowing students to track their own progress, promoting a sense of ownership and responsibility for their educational journey.
The "Student Progress Overview" dashboard prototype marks a significant step forward in enhancing student success at the educational institution. By providing a comprehensive overview of student performance and progress, this dashboard empowers educators and administrators to make informed decisions, personalize instruction, and provide an environment conducive to student growth. Together, let's embrace this exciting journey towards student success.
#Education #StudentSuccess #DataDrivenLearning
Wil je meer informatie over het onderwijsmodel, vul dan onderstaand formulier in.
"*" geeft vereiste velden aan